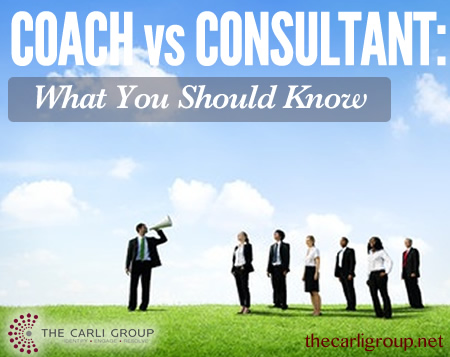 With the flood of business "coaches" that has swept through in recent years, you may wonder if a "coach" is better than a business consultant or a business advisor. You want help growing or improving your organization, but aren't quite sure which title you should pursue when searching for the right person. Here are three questions that you should always ask when you are considering who you should trust for your organization:
Experience
First and foremost, you want someone with real-life experience in their field. You want to know about their resume, what businesses they have owned or operated, and whether or not they have sold businesses after an effective exit strategy. Many business "coaches" retire from corporate America and decide to coach others. This is not necessarily an issue in some industries. However, many "certified business coaches" merely purchased a coaching model, attended a 2-3 week training program, and now follow the provided curriculum. This can mean that you get a lot of information that may or may not be effective for your business. Real-world and hands-on experience are crucial.
Former Clients
You want to be given access to a list of former clients and their contact information. This will allow you to ask pointed questions about the process that they experienced, their satisfaction with the individual, their success as a result of the investment, their concerns, and so on. Your best insight about this person and their process of helping business owners will come directly from those with whom he or she worked in the past.
Contract
You want to understand the financial commitment that you will take on when hiring someone for your organization. There are many "coaches" who require long-term, no out clause contracts, forcing the client to continue with the program even if it is no longer helpful or necessary. Anything beyond a month-to-month commitment should make you very cautious. There are far too many stories of business owners who are not committed or satisfied with the results of the consulting, still paying for services months beyond their last appointment.
If you ask these questions of anyone you are considering hiring, you will feel confident in your ability to make an informed decision. This information will allow you to make sure you are choosing the best person for what you and your business need. But remember, make sure you are ready! It is a commitment to work with an advisor or consultant. A worthwhile commitment, but it doesn't come without effort and investment!